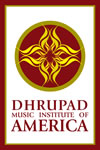 The Dhrupad Music Institute of America is a 501 (c) (3) Non-Profit organization based in Washington DC, with a presence in several locations across the United States.  Our aim is to promote, propagate and teach Dhrupad, both vocal and instrumental (on the pakhawaj, veena, surbahar, and other instruments), as well as to propagate Indian classical music in general.
We work to accomplish this through the Programs and Services we offer.
Of course, we cannot do this without you, and we welcome all serious queries, and welcome anyone interested in volunteering, donating, collaborating with us or otherwise supporting our mission. To contact us, please click here.
Board Members
Satish Bhatia works as an Electronics Engineer for Voice of America, and loves Indian classical music.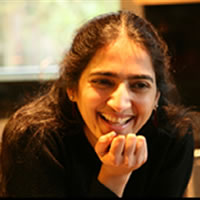 Vibhavaree started learning Dhrupad from Mrs. Shantha Benegal in 2010, and also learns from Padmashree Gundecha Brothers on ocassion.  She is grateful to her parents and childhood music teachers, Sri Mahendra Kishore and Pt. Sudhindra Bhaumik for laying the foundation that helped her get started with Dhrupad a quarter century later. Vibhavaree works for Cisco Systems and volunteers for Asha for Education, in addition to DMIA. When not working, volunteering or singing, she is quietly enjoying Seattle or spending time with family and friends.
Smita Kothuri started learning music at the age of 11 under the tutelage of Tapoti Mukherjee in Mumbai. After a break of several years, she resumed her journey with Shubha Sankaran with whom she learns the fundamentals of playing the surbahar. Smita's passion for fine arts spans all genres of Indian classical music and dance. Smita graduated from Harvard, and has since contributed professionally at senior roles at Citigroup, Amazon and Verizon. Smita enjoys sailing and flying and also serves in the United States Army. She avers that music is her constant companion. She currently lives in new York and Virginia.
Shubha Sankaran is a north Indian classical musician www.surbahar.com based in Washington D.C. She plays the surbahar and teaches music which includes vocal, sitar and surbahar. Shubha studied with Ustad Imrat Khan in Kolkata, has performed internationally (including opening for the Gundecha Brothers – with whom she currently studies), and has released two CDs. Shubha looks forward to Wimbledon each year, is somewhat obsessive about working out at the gym, and expands her improvisational skills in music to experimenting with world cuisines.
Pradeep Shukla is a dedicated Dhrupad lover.
Brian Q. Silver began his study of the sitar with the late Ghulamhusain Khan of the Bande Ali Khan Gharana on Fulbright Grants in India from 1964-66, and since that time has performed widely both in the U.S. and abroad. For his performance, he has received grants from the D.C. Commission on the Arts and Humanities and the National Endowment for the Arts, as well as the honorary title Khan Sahib from the All Pakistan Music Conference. He holds a Ph.D. from the University of Chicago, and has taught courses in Indian classical music at the Universities of Minnesota, Chicago, and Virginia, as well as at Duke and, most extensively, at Harvard (1974-83). As founder and Executive Director of International Music Associates (est. 1982), he has organized major national tours for the late Ustad Vilayat Khan, Ustad Imrat Khan, the late Ustad Asad Ali Khan, and has assisted the Gundecha Brothers in their many visits to the U.S. Occasionally, when reckless sentiments overcome him, he has been know to bring forth a poem which attempts to capture the spirit of a particular raga.
Madhu Sudhan started his musical journey under the tutelage of Dr.Tappan Bhattacharyya of the Patiala Gharana. While learning Khayal under his able guidance, Madhu was introduced to basics of Dhrupad. The pristine form and deep meditative nature of Dhrupad attracted him to become an ardent lover of Dhrupad. Watching Gundecha brothers perform convinced him to pursue this art form. Fortunately the Masters  kindly consented to teach him and he is a student of Gundecha Brothers.
Advisory Circle to the Board
* Dr. Milo C. Beach
* Samir Bose
* Shantha Benegal
* Dr. Rajib Doogar
* Joan L. Erdman
* Madhusudhan Joshi
* Nancy Lesh Kulkarni
* Annie Penta
* Indra K. Shah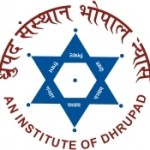 Accreditation
In 2014, Dhrupad Music Institute of America received accreditation for work in realizing its mission, from Dhrupad Sansthan,  the world's premier international residential institution specializing exclusively in the teaching of Dhrupad vocal and instrumental music.