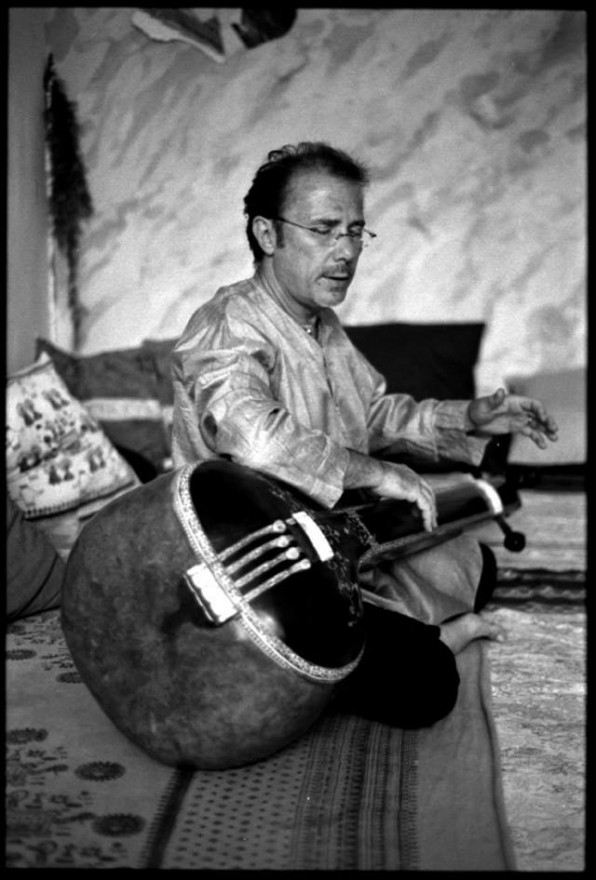 Friday, May 19, 6:00 pm – 8:30 pm
PONCHO, Kerry Hall, 710 E. Roy Street, Seattle, WA 98102
Schedule
A General Talk About Dhrupad – Padmashri Gundecha Brothers
6:00 pm – 7:00 pm
Want a bit of background on Dhrupad? In this engaging lecture, Padmashri Gundecha Brothers will provide an overview of Dhrupad, as well as a listening guide to deepen the experience of their concert the next day.
Break
7:00 pm – 7:20 pm 
A Dhrupad Vocal Concert by Sri Yvan Trunzler
7:20 pm – 8:30 pm

Sri Yvan Trunzler started his Dhrupad apprenticeship with Sri Ritwik Sanyal, a leading Dhrupad scholar and promoter internationally.
In 1981, he met the legendary Ustad Zia Fariduddin Dagar (vocal) and Ustad Zia Mohiuddin Dagar (Rudra Veena), and a few years later, joined them in Bhopal at their center for Dhrupad studies.
Between 1987 and 1990 he entered an intense practical study and gave his first concert with his teacher Ustad Zia Fariduddin Dagar.  He continues to perform and teach to this day.
Yvan sees Dhrupad as a form of Naada Yoga ( Yoga of sound), if the artist pursues it as a form of spiritual development and sees the aesthetics of Dhrupad as  a wonderful addition that brings one dimension greater than other forms of Naada Yoga.
He relishes the melodic aspect of Dhrupad, the infinitesimal micro tones, the superb precision, as generating a perceptual field opening up in all directions, and which process seems to have no end.
Posted on April 10, 2017 - 2:58 am
By web-admin
Posted in