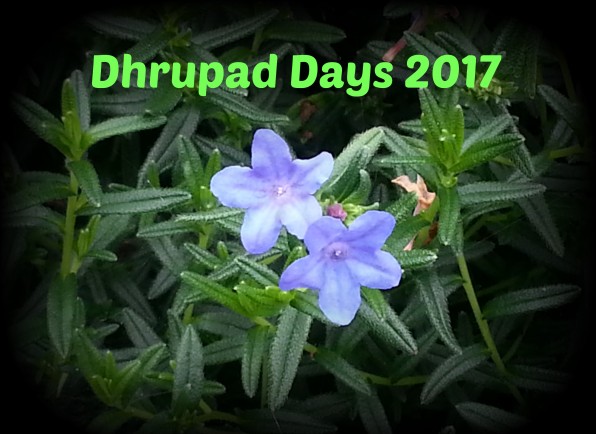 Sign up for a musical journey exploring sound in all its breadth, depth and nuance!!
The Dhrupad Music Institute of America is pleased to bring you its signature annual music festival, Dhrupad Days.
Dhrupad Days is across four locations in the April-June time frame
*Boston*Seattle*Montreal*Wayne
Visit http://dhrupad.com/dhrupad-days/dhrupad-days-2017/ for location dates.
Each location offers a 3-5 day workshop taught by world renowned masters of Dhrupad, Padmashri Gundecha Brothers and also offers concerts, and opportunities to meet others interested in Dhrupad.
Participants in years past have provided rave reviews.
Dhrupad is an ancient Indian Classical Music art form and Dhrupad Days is a wonderful opportunity to experience it. It is a deep study of music, and offers a breadth of presentation techniques. It is of value to all who are students of music, regardless of style and genre.
Gundecha Brothers, principal artists of Dhrupad Days are known for their sensitive teaching style and respected for their mastery, which they impart to students with ease.
Sign up for a musical journey exploring sound, the way it was explored and studied in ancient India.
http://dhrupad.com/dhrupad-days/dhrupad-days-2017/
Posted on January 15, 2017 - 5:10 pm
By web-admin
Posted in