Supriya Maitra – DMIA Visiting Artist 2017
DMIA is working to bring Supriya Maitra over as a visiting artist residing in Seattle in 2017. We attempted to do this in 2016, but had to postpone the residency. In the mean time, those wishing to learn Dhrupad from Supriya are welcome to contact him directly to schedule lessons over Skype.
Email – please find Supriya Maitra's email here.
Phone – 011-91-903-930-3892
About the Visiting Artist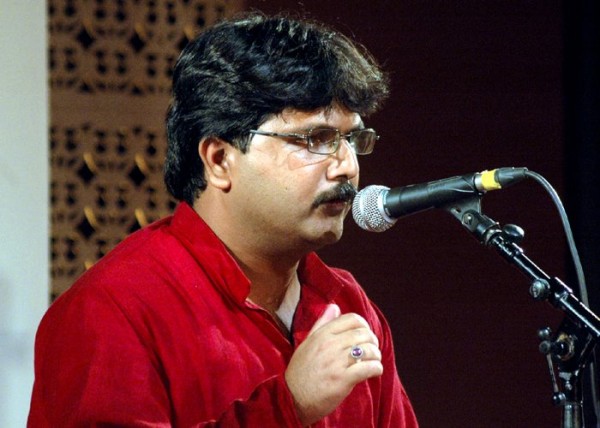 Supriya Maitra is an acclaimed & accomplished Dhrupad vocalist of Dagar Vani style. He is regarded as one of the most promising & talented Dhrupad artists by erudite Dhrupad exponents in recent times. He studied Dhrupad – the most ancient form of Hindustani Classical Music, and received formal training over 12 years in Guru Shishya Parampara at Dhrupad Sansthan (Gurukul), Bhopal, Madhya Pradesh, India under the tutelage of Dhrupad exponents Padmashree Gundecha Brothers, the famous Dhrupad maestro duo.
Supriya Maitra is a post graduate in Music from reputed Rabindra Bharati University, Kolkata. He served as Assistant Professor in Music for 2 years in Vidyasagar University, West Bengal, India.
In addition to being an intense & accomplished performer of Dhrupad Music, he is an active & popular facilitator who conducted many workshops on Indian Music at places across India and Bangladesh including Delhi, Bangalore, Kolkata, Guwahati & Dhaka.
As merited and graded Artist of All India Radio (Akashvani), Delhi, Supriya Maitra has been giving regular performances in All India Radio (Akashvani) and Indian National Television (Doordarshan).
Supriya has also been involved with designing Indian music software with reputed IT organizations. He has recorded 'alap' of 50 ragas for a Raga-Detective software application. For a Music instrument company, as one of his expert contributions, Supriya Maitra recorded 'tanpuras' of all pitches that gained tremendous popularity amongst music practitioners. His most popular music album "Dhrupad Amor" is released in South America. Currently, he is working on other albums too.
He is one of the first teachers for Dhrupad Sansthan's Distance Learning Program and he has worked popularize Dhrupad teachings online across the globe through Skype and other online communication.
Supriya Maitra is the first trained teacher of Dhrupad Sansthan (Gurukul) offering Dhrupad lessons to a large number of national and international students. He has also worked as 'Dhrupad Guru' for teaching Dhrupad at Ramakrishna Mission Institute of Culture (RMIC), Golpark, Kolkata, India and conducting workshops on Indian Music at the Institute.
Supriya's awards include  "A Crest of Honour" award from North Bengal International University, Bangladesh.